A 14th Century Malay Code of Laws
The The Nītisārasamuccaya, also known as the Tanjung Tanah manuscript as it is kept in the village of Tanjung Tanah in the Kerinci residency of Jambi, Sumatra, is a law book from the late fourteenth century.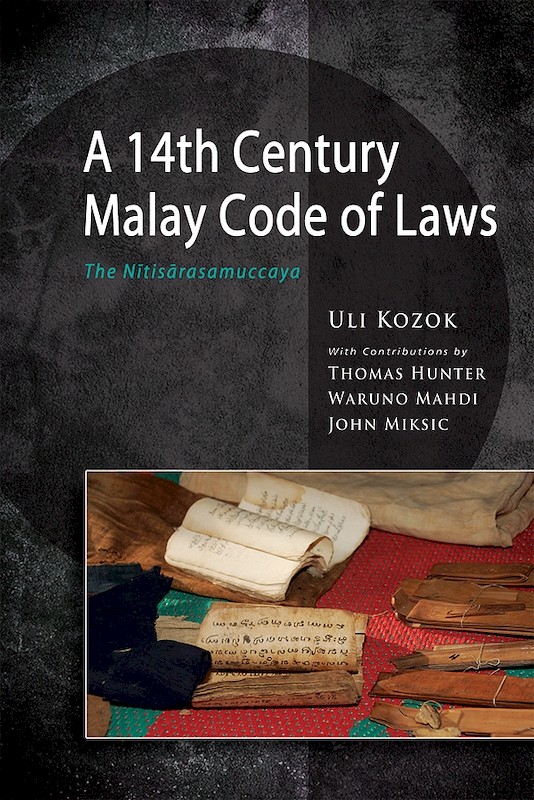 Uli Kozok, author
Date of publication: 2015
Publisher: Institute of Southeast Asian Studies
Number of pages: 408
Code: NSC16
Hard Cover
ISBN: 978-981-4459-74-7
LINK: https://bookshop.iseas.edu.sg/publication/2044
About the Publication
That is why the impressive results of the fieldwork and subsequent analytical research by the German scholar, Dr. Uli Kozok, are remarkable. By devoting considerable time and funds to his project in the interior of Sumatra, Kozok has produced results that will change the writing of the history of Malay. […] By conducting fieldwork (Kozok saw the text in Kerinci in August 2002), by following up leads from the colonial literature (Voorhoeve's compilation), by analyzing the text without depending on accepted knowledge and by taking the step of using the latest technology to obtain an empirical perspective about the material, Kozok has succeeded in laying a major part of a foundation for the rewriting of the history of Malay in Indonesia! – James T. Collins (2004, pp. 18-19)
For a full-scale picture click on the thumbnails below. Note: The last three pictures are from another document found in the same collection.